We Really Help Students Build Confidence At School
If you've been researching Melbourne tutors, you may be feeling overwhelmed by the various options available. There are a lot of tuition centres out there and it can be confusing to know which centre will be right for your child.
We care immensely about helping students reach their FULL potential. Our goal is to provide the absolute best experience for students, parents and our team of passionate tutors. That's why we spend each day making Spectrum Tuition better than it was yesterday.
We start off with a free assessment to find out what your child's current level is in order to give you informed advice about what steps you need to take to help your child reach their educational goals – whether it be to prepare for a scholarship or selective exam, become more confident with maths or how to achieve a certain ATAR to gain entry into your desired course.
When you decide to enrol in one of our programs, we take on the responsibility of teaching your child seriously. Our materials are very carefully structured and sequenced to ensure that your child feels more and more confident with each passing week. If you want to find out how passionate we are, call us (toll-free) and have a chat with us.
TESTIMONIAL:

WONDERFUL TEACHERS, WELL-STRUCTURED PROGRAM, EXCELLENT WRITTEN MATERIALS My son and his cousin went along to SPECTRUM (the Footscray Maths/English Scholarship Preparation classes) on Saturdays for the best part of a year. I was surprised and pleased that both boys were offered scholarships at APS schools and the course provided a huge confidence boost. After reading research finding that a child's self-esteem follows their academic achievement (not the other way around, as I had presumed), I wanted something to improve my son's fairly average academic performance. He had just begun grade 5. I looked at four other possibilities: James An, Hendersons, Kumon and getting a private tutor. Spectrum was considerably further from our home than the other options, but there were two things that set Spectrum apart: (1) The material taught in sessions (and reviewed in the homework) is a good fit for the Victorian school curriculum as well as the ACER and EDUTest exams. (2) The written materials provided to students are very well designed and structured. And the materials have an in-built system of revision. There were a couple of things I hadn't expected: (1) Best practice teaching. The skill and enthusiasm of the teachers was absolutely first rate. (2) There are systems in place to communicate student progress to parents every week. (3) The academic confidence my son gained (in going from an average student to a very good student) had a very positive knock-on to every other aspect of his life. (4) My son learnt that academic success is attainable and comes through consistent (often enjoyable) work. I very highly recommend Spectrum. Big thanks to Thuy Pham and her team! Tara
Founder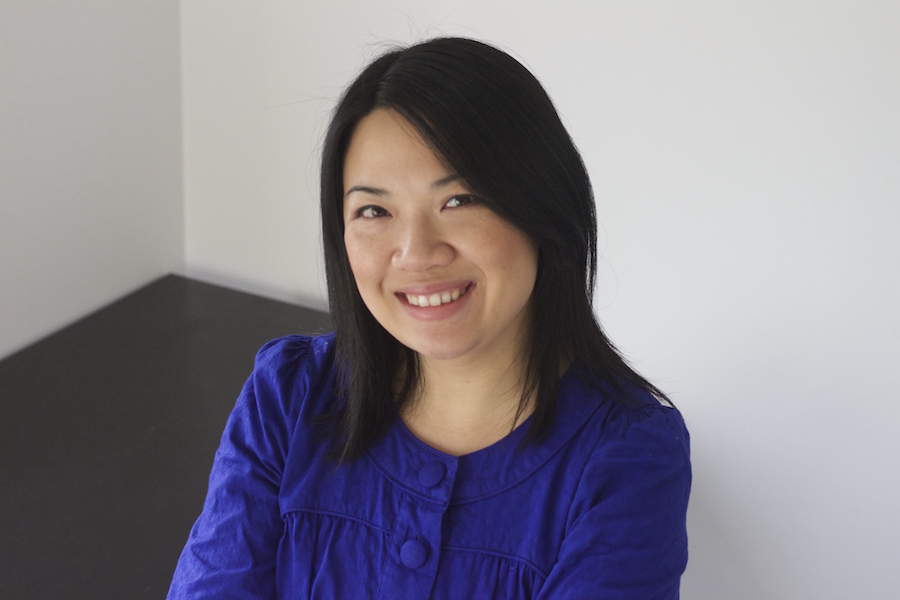 Thuy Pham
BCom/ B.A (Hons), BTeach (Hons) (Melb)
After completing a combined Bachelor of Arts/ Bachelor of Commerce degree, Thuy pursued an Honours degree in Arts, majoring in linguistics and graduated with First Class Honours from the University of Melbourne. She then completed a Bachelor of Teaching, also graduating with Honours from the University of Melbourne.
Thuy is extremely passionate about education and teaching. As one of the original founders Spectrum Tuition (previously known as Footscray Tuition Centre), establishing and tutoring at the centre since 2001, she is proud to be working with such a talented group of hand-picked tutors who are equally as passionate about learning and teaching as she is.
It is particularly exciting when she witnesses hard work, dedication and commitment pay off, with many students from the centre achieving their goals by being offered a scholarship, a place at a selective school or to be offered a place to study their first preference at their preferred university, leading to bright futures and careers.
In her spare time, Thuy enjoys cooking, spending time with her family and is passionate about ensuring that children are confident learners even before they start school.
Thuy's tip: Keep a diary and plan your next study session the night before. That way, less time is wasted because you can immediately get to work. Also, on your to-do list, estimate how long each task will take and start your study session by completing shorter, easy to finish tasks first, while leaving longer tasks until later. Nothing is more satisfying than being able to cross things off your to-do list!
---
What We Believe
This is the framework for how we run our classes. Heads up, they tend to be contagious.
---
Every Student Can Succeed.
We believe that every student can improve and reach their full potential. This is why we place such a strong emphasis on our free assessment. As long as we know where our starting point is, we will be able to advise you on what steps you need to take to reach your goals.
---
Consistent Systems Result In Consistent Outcomes.
We focus on ensuring that each child knows what to expect from our classes. This includes everything from our weekly quiz to the way we recap and set homework. We believe that if we provide a framework for success, each student will rise to the standard.
---
Learning Should Be Fun
Our classes are hard work, but we believe in making them fun at the same time. Our classes are not just paper based. We recognise that students learn in different ways and incorporate different activities and games in our classes to cater to visual, kinaesthetic, logical, interpersonal and intrapersonal learners.
---
Hard Work Breeds Success
We believe there is no substitute for hard work and practice. Our classes provide students with all the tools and motivation they need to succeed – we only ask that students put in the work to take advantage of the hard work we put into our classes.
---