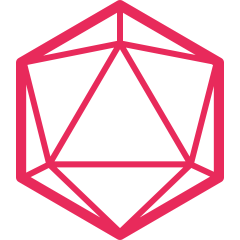 School isn't what it once was. Children are expected to learn more and more as every year goes by. While a few kids get ahead and stay there, many children are too busy being kids to keep pace with their school work.
We Understand Parents Want Their Children To Be Confident Learners
That's why we have come together to bring you Spectrum Tuition. We aren't just here for kids who are struggling; we're here for busy parents who want to help their kids stick to a study schedule, become faster learners, and overcome test and presentation anxieties. When you decide to enrol in one of our programs, we take on the responsibility of teaching your child essential skills and of making study time as rewarding and fun as it should be.
Let's face it. Even the smartest kids can use a nudge in the right direction. This is exactly the type of service we provide. Our tutors are trained to teach your children the essential skills to help them get ahead at school and to answer your kids' questions. With our programs, your child will develop the critical thinking skills that lead to long-term academic success.
Study time should never be a frustrating ordeal. If your child is frequently getting stuck on homework assignments, having a difficult time understanding class materials or even if they are no longer being challenged at school, contact us right away! We'll help your child learn how to study more efficiently, communicate more effectively, and above all else, enjoy the challenge of learning.
"Spectrum Tuition is an amazing place to be. The teachers are great, knowledgeable and very passionate about imparting sound knowledge."

– Damilola Aibinu, Student
At Spectrum Tuition, we believe that students can reach their full potential with the right help. The ability to learn for most students is already there; all that is required is for someone to help bring that passion for learning out.
We Want To Help Your Child Find Their Passion For Learning
Our classes are designed to be fun, educational and provide your child with the skills they need to be a confident and passionate learner. That's why we've re-imagined how tutoring should be done. In fact, we've built everything from the ground up to make sure your child is receiving the best weekend tutoring experience they can.
Our Classes – A Thoughtful Approach
We started with how we structure our classes. Each class is conducted over the course of an hour and a half. We have a consistent class structure that ensures that the material will be carefully taught to your child, with time spent checking for understanding before allowing students to complete questions independently. This work is then corrected with feedback given and recapped the following week during weekly quizzes. In fact, regardless of your child's year level, campus or time your child attends we have a consistent class structure that they will become accustomed to each week. This ensures that we maximise learning in a limited timeframe.

Our Materials – Different By Design
All of our materials have been created by our expert content team and closely follows the Australian Curriculum (AUSVELS) for Grade 1 to Year 10 and the VCE study design for VCE subjects. We provide students with carefully designed weekly homework to reinforce the key ideas taught in class. Further, the materials are 'parent' friendly. Meaning that if you want to be involved with your child's educational journey with us, there are examples and explanations for you to follow along to support your child too. Our team is headed up by a teacher who has had a number of published academic articles on teaching.
We don't believe that weekend tutoring classes should be conducted using textbooks designed for a school context. That's why we built our amazing materials to suit our class structure.
Track Your Child's Progress – Anytime, Anywhere
We know one of the biggest frustrations parents face with tutoring (and schooling more generally) is not knowing how their child is progressing. That's why we created our own proprietary student tracking software: www.myspectrumtuition.com.
Once you enrol your child at Spectrum Tuition we'll provide you with log-in details for our student management portal. Your child's weekly quiz marks will be updated weekly so you'll be able to keep track of their progress, which will help you make more informed decisions about their educational journey.
We've found it's a great way provide you, and your child, with actionable metrics to improve their academic results.
Tutors Who Are Amongst The Best In The State
We only hire the best. We search for tutors who are top performers in the state. In fact, many of our tutors have received a perfect score in their VCE results in a range of subjects.
However, we don't stop there. We know that just because someone scored highly on your VCE results doesn't guarantee that they'll be a great tutor. So aside from outstanding content knowledge, we look for tutors who are excellent communicators and are passionate about the content they teach. We provide initial and ongoing teaching training to our tutors to ensure that your child receives the best tuition available.
Let's Begin The Journey Now
Let's start the process of helping your child reach their full potential. All we need is an hour of your time do the assessment, and your child will be ready to begin classes. To book your free assessment, give us a call at 1800 668 177 (free call).