In June each year, hundreds of year 8 students across the state sit placement exams, with the hopes of securing a coveted position at one of Victoria's Selective Schools. These schools offer talented and motivated students a rare and valuable opportunity to receive a top-class education, without the expense of private school fees. As you can imagine, the competition is fierce and the exam is one of the most challenging that students of this age are ever likely to face.
At Spectrum Tuition, we are passionate about preparing students for competitive exams such as these. We believe that every student should be given the opportunity to perform at their best in order to improve their chances of securing one of these highly sought after positions at their chosen school. Over the past fifteen years, we have prepared hundreds of students for the challenges of the Selective Schools Exam.
One thing we have noticed over this time is that many parents don't know who to turn to when they have questions about the Selective Schools Exam. That's why I decided to create a FREE Masterclass, designed to answer all of the questions you were never able to ask about the Selective Schools Exam.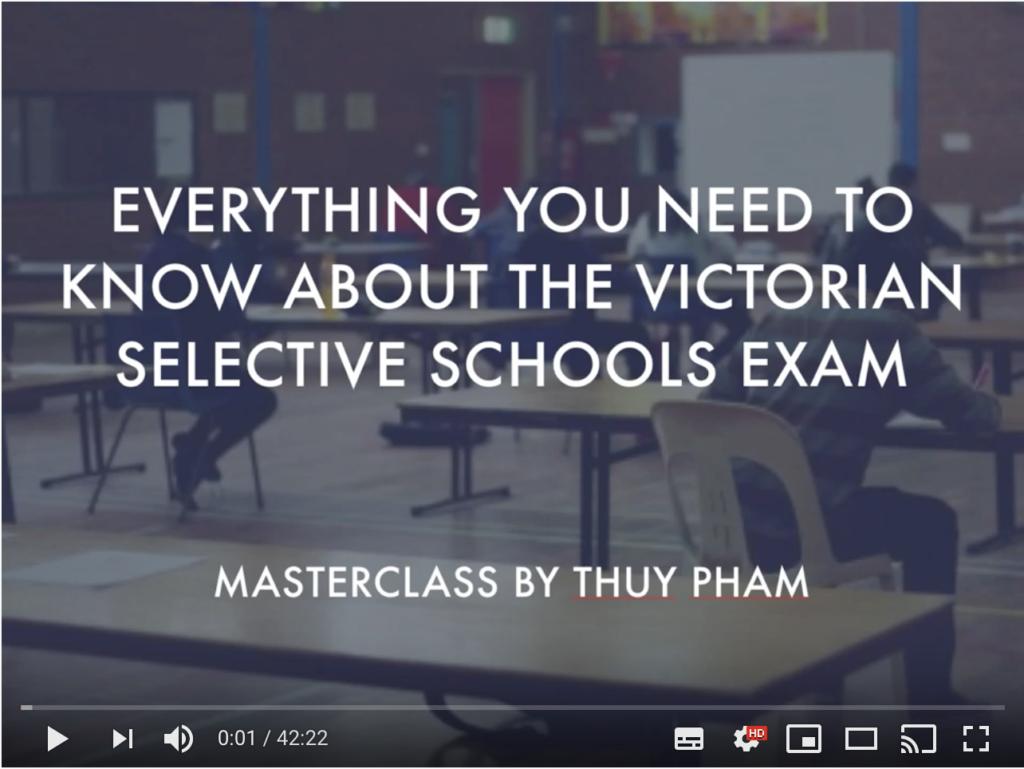 The 45-minute online class covers…
everything you need to know about the Selective Schools Exam
case studies of previous successful students
the structure and timing of the exam
sample exam questions with worked solutions
strategies that you can use to increase your child's chances of Selective School success!